Sydney Workshop Program.pdf
The 4th AASSA Regional Workshop on
'PrimaryConnections: Linking Science with Literacy'

March 25-27, 2013
Sydney, Australia
Hosted by Australian Academy of Science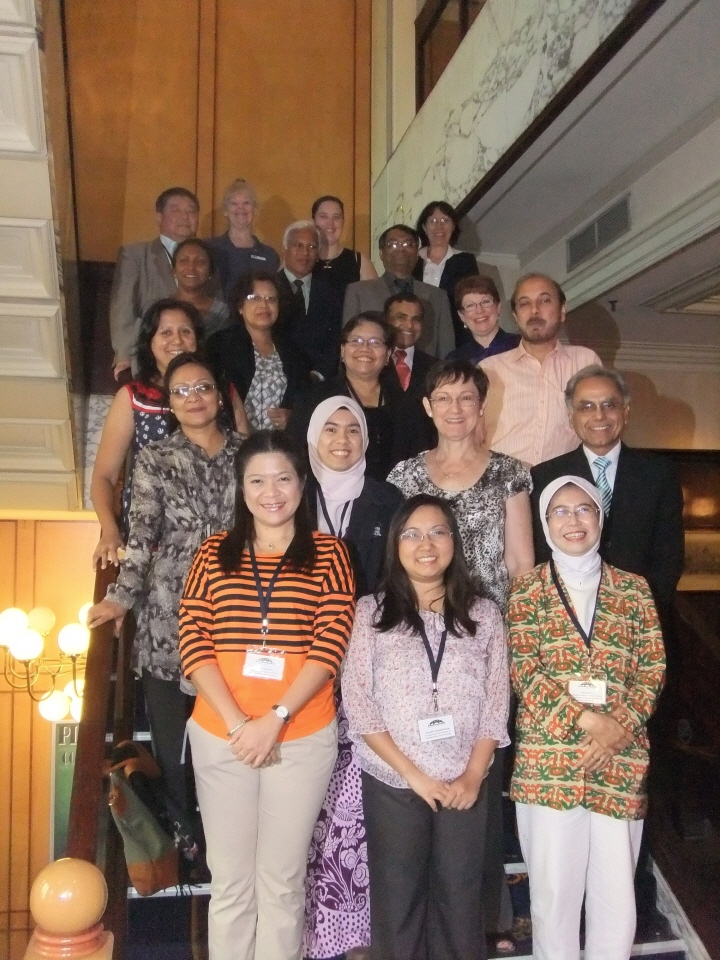 In partnership with the former Federation of Asian Scientific Academies and Societies (FASAS) and Association of Academies of Science in Asia (AASA), and the newly merged Association of Academies and Societies of Sciences in Asia (AASSA), the Australian Academy of Science conducted a workshop on 'PrimaryConnections: Linking Science with Literacy'. The workshop funded by the IAP, AASSA, FASAS and the Academy was held in Sydney from 25-27 March 2013 at the Menzies Hotel.

The three-day workshop was designed for trainers and decision-makers of education systems from the Asian region and Australian educators to help them become familiar with the PrimaryConnections program and evaluate its applicability for their country, system or school.

A total of 36 delegates (Appendix 2) attended the workshop, representing the following 12 countries: Australia, Bangladesh, Fiji, India, Indonesia, Malaysia, Mongolia, Nepal, Pakistan, Philippines, Sri Lanka and Thailand.

All delegates attended the first two days which was similar to the workshop that has been delivered to over 4000 participants in Australia over the past eight years of the project. The third day was attended by International delegates only and the program for the third day was tailored to their needs, which were different to the needs of all participants for the first two days.

The workshop was opened by Professor Jenny Graves (Secretary Education and Public Awareness Australian Academy of Science) and was facilitated by Sophia McLean (Professional Learning Manager, Primary Connections) and Louise Rostron (Professional Learning Consultant, Primary Connections). Other Australian Academy of Science personnel who assisted with the workshop were Nancy Pritchard (Manager International Programs), Shannon Owen (International Events Coordinator) and Shelley Peers (Director, Primary Connections).