Entrepreneurship Program.pdf
Entrepreneurship Training Workshop on
"Sharing the Start-up Experience"

October 25 - 28, 2013
Jerusalem, Israel
Hosted by the Israel Academy of Sciences and Humanities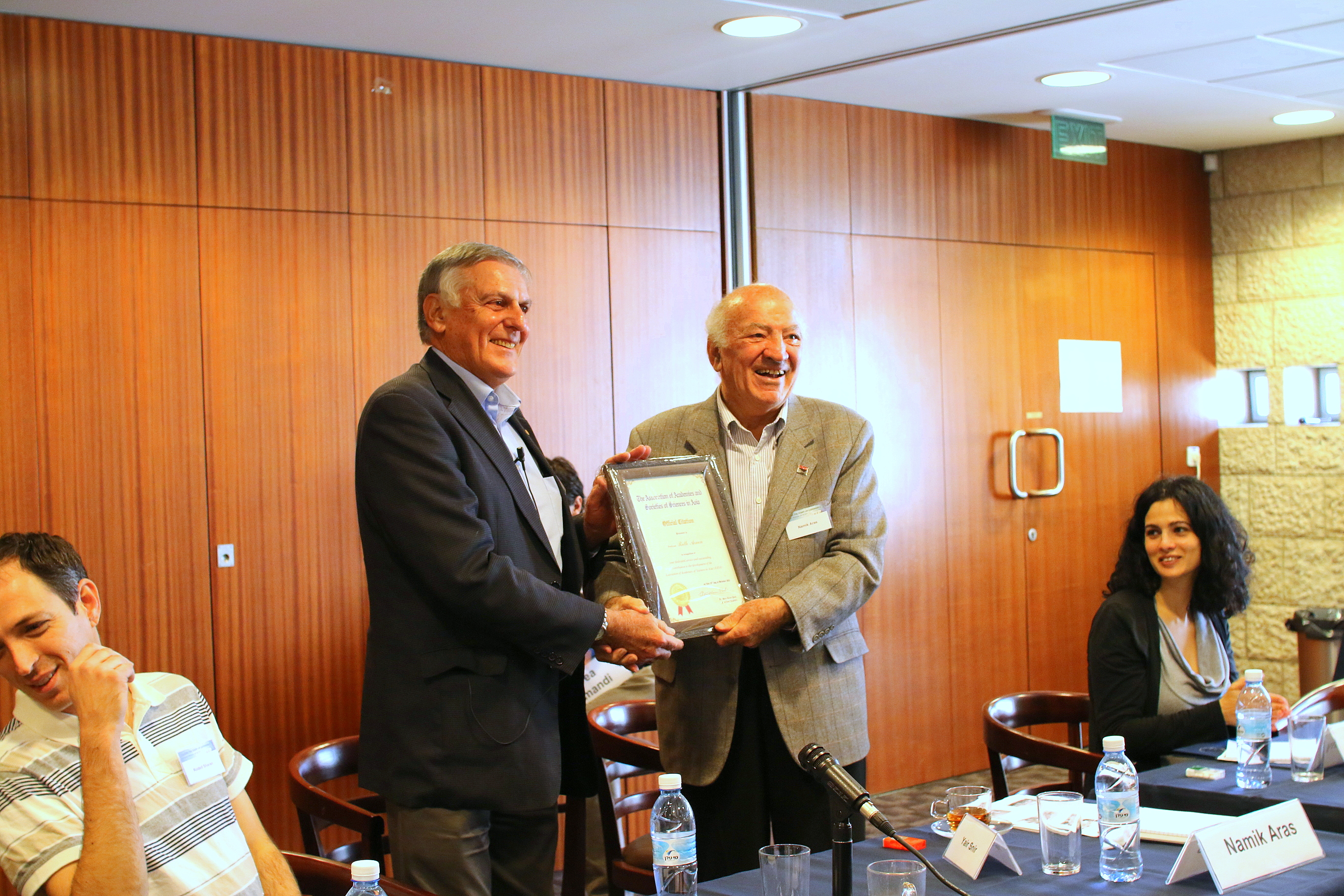 Entrepreneurship Training Workshop on "Sharing the Start-up Experience" was held at the Israel Academy of Sciences and Humanities, Jerusalem, Israel on October 25 - 28, 2013.

The workshop had 31 participants from 12 countries. The list of countries represented is as follows: Australia, China, India, Israel, Japan, Korea, Nepal, Russia, Sri Lanka, Taiwan, Thailand, and Turkey.

The workshop spanned three days, from 26 to 28 November. Lectures were presented during the first two days, while the final day of the workshop was spent visiting sites (both cultural and entrepreneurial). There were six lectures each day, with a total of twelve lectures presented by successful entrepreneurs and officials from the Israeli government.

The goal of the workshop was to allow participants to "learn from researchers who have successfully initiated new technological ventures the various ways that this can be accomplished." This was mostly done by having successful entrepreneur share their experiences in founding start-up businesses. More broadly, the workshop intended to "emphasize the importance of start-up ventures as a means of improving local economies and connecting science with society," and to ultimately "establish a cadre of young entrepreneurs in Asia." The following presentations were given during the workshop.

An Opening Dinner was held on 25 November at which Professor Namik Aras, Vice-President of AASSA presented an AASSA Service Award to Professor Ruth Arnon, President of the Israel Academy of Sciences and Humanities and former President of AASA. The award was accepted on behalf of Professor Arnon by Professor Menahem Yaari, former President of the Israel Academy. The workshop in Jerusalem began with welcoming remarks by Professor Dan Shechtman, Professor Menahem Yaari, and Professor Namik Aras. The lectures were presented over the course of two days, with six presentations per day. The final day was reserved for site-visits that included cultural and historical sites as well as entrepreneurial sites. Half of the day of touring was devoted to on-site visits in one of Jerusalem's high-tech industry areas and meetings with key players. The other half day of touring focused on historical and cultural places of interest – primarily inside Jerusalem's Old City.

Many of the workshop trainees have written to the organizers following their return home. Overall the comments have been highly complimentary, making note of the excellence of the presentations, the unique nature of the workshop format and the high level of the logistical arrangements. In addition, a very rewarding side effect of the Workshop was the unexpected sense of camaraderie that developed over the very short time that the participants actually spent together. Within days of the conclusion of the Workshop participants had already begun corresponding and coordinating through social-networking sites. Thus, the Workshop not only succeeded in its goal of building linkages between young science and technology entrepreneurs in Asia, but also has done much to advance AASSA's goal of fostering a network of scientists and technologists in Asia.