The 8th AASSA Regional Workshop on
"Women in Science and Technology"

May 29-31, 2014
Izmir, Turkey
Hosted by the Turkish Academy of Sciences (TÜBA)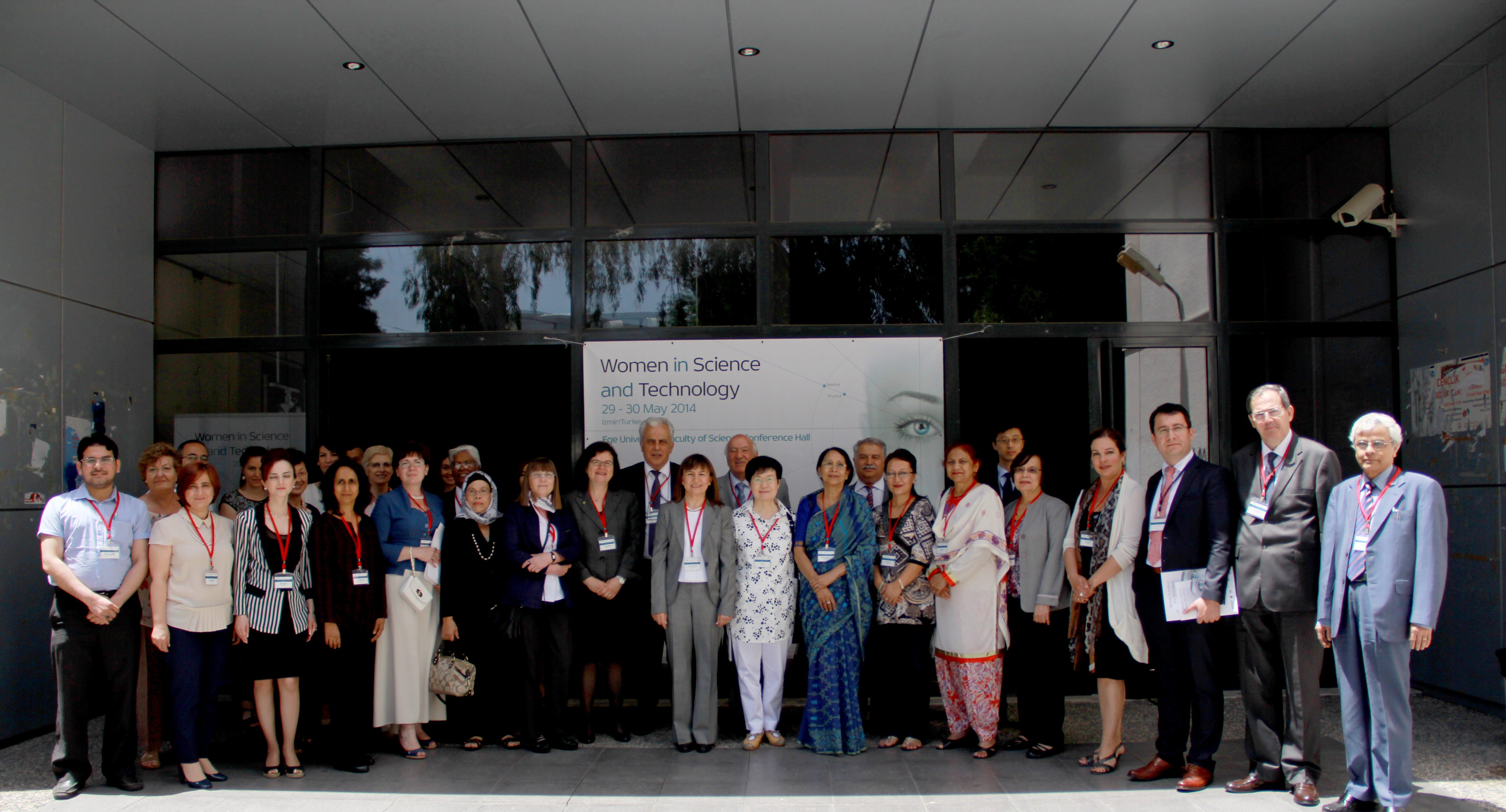 The TÜBA-AASSA Workshop on "Women in Science and Technology" took place on May 29 to 30, 2014, at Ege University in Izmir, Turkey. The workshop was organized by the Turkish Academy of Sciences (TÜBA) and AASSA. This was the third of a series of activities for the advancement of women in science that AASSA has organized. The previous workshops of "Women in Science" and "Women in Science, Education and Research" were held in 2012 in Baku, Azerbaijan and 2013 in New Delhi, India respectively.

This workshop was aimed to sum up the last two workshops and to draw concrete recommendations and action plans. The essences of the last two years efforts "to recognize and to discuss the status of women in science, and to search for methods to promote women scientists and engineers appropriate to AASSA member countries" were continued during this workshop.

The themes of the workshops were (1) to identify the problems of women scientists, (2) to explore government policies in promoting women scientists and the roles of the scientific community for advancement of women scientists, (3) to collate best practices in promoting the role of women, (4) to find out the proper ways to encourage girls to become professionals in Science and Technology and (5) to realize the summation/distillation of the New Delhi workshop.

In total 20 lectures were presented, of which 12 were from international speakers and 8 were from Turkey. The international speakers were from 9 countries, Armenia, Azerbaijan, Bangladesh, Korea, Malaysia, Nepal, Pakistan, the Philippines and Sri Lanka. The members of the "Special Committee on Women in Science and Engineering of AASSA" actively participated in the meeting.

The workshop successfully identified the current situations and problems of women scientists, and addressed the methods to improve the situation. The recommendations and action plans of the New Delhi workshop were thoroughly reviewed and updated. We hope this will serve as the guidelines of future efforts for the advancement of women in science and engineering in AASSA countries and as well as in other countries in the world.