The 6th AASSA Regional Workshop on
"Women in Science, Education and Research"

September 24, 2013
New Delhi, India
Hosted by Indian National Science Academy (INSA)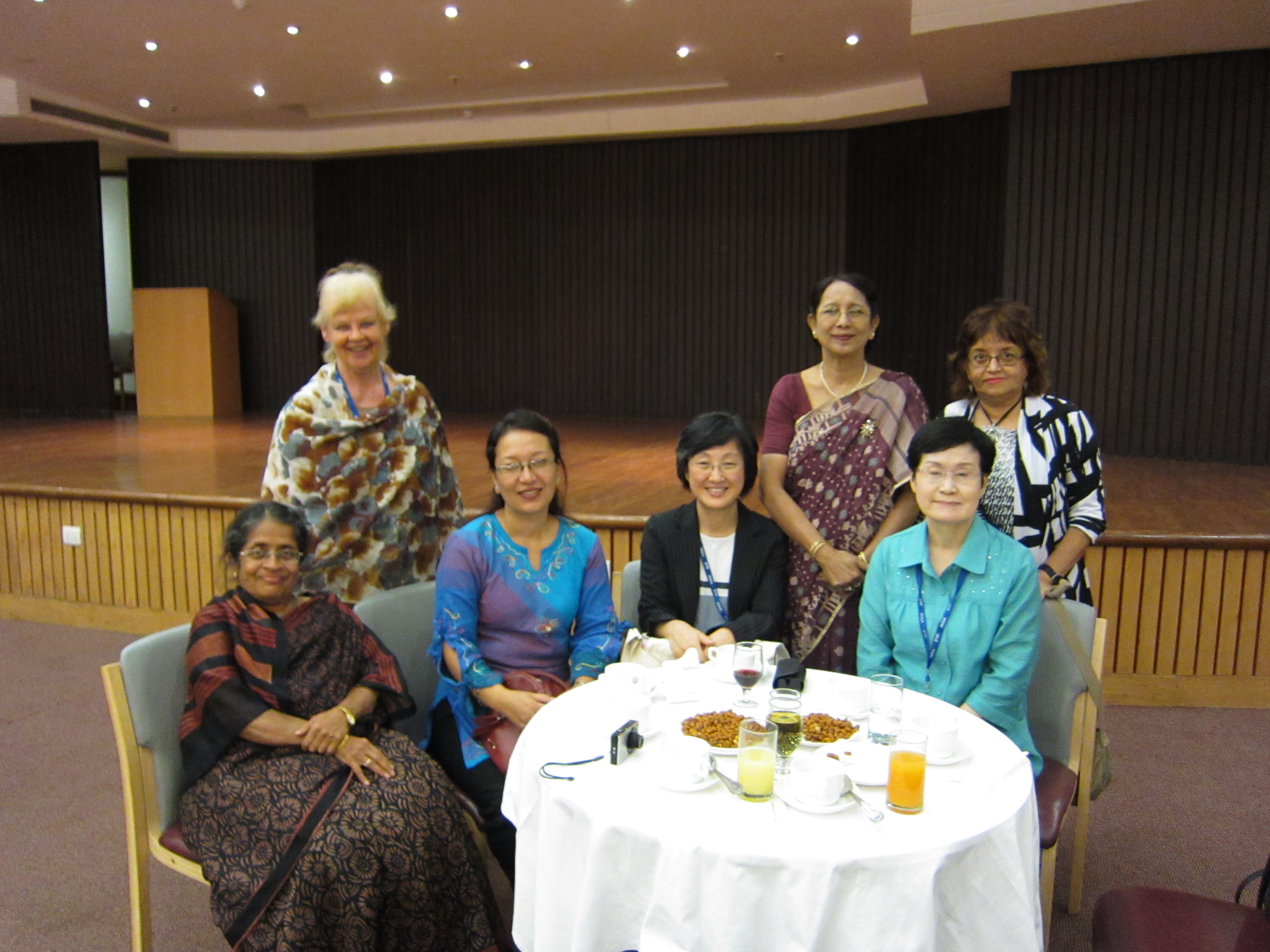 The INSA-AASSA Joint Workshop on "Women in Science, Education and Research" took place on September 24, 2013 at the Indian National Science Academy in New Delhi, India. It was held as a satellite meeting of the Second Summit of the South Asian Science Academies held on September 24-27, 2013.

The workshop was jointly organized by the INSA (Indian National Science Academy) and AASSA (Association of Academies and Societies of Sciences in Asia). This was the second of a series of activities for the advancement of women in science that AASSA has organized. The precedent was the workshop on "Women in Science" which was held May 2-5 2012 in Baku, Azerbaijan.

The workshop was extremely successful in that the participants were able to identify the common recurring themes and to conclude with action plans to improve current situations of women in science: 1) the "Thematic Talks" identified the critical problems of women scientists, 2) presentations on "Facts and Figures" provided opportunities of the participants to share the current status of women in science in eight Asian countries, Australia, and France, 3) "Panel Discussion on Gender Equity in Science and Research: Status, Goals, and How" served as a time to deliberate on possible solutions, 4) the "Parallel Break-out Session" held the following day during the Second Summit of the South Asian Science Academies provided a chance for all participants working together to summate the work of the previous day, and finally 5) the draft report on the workshop was presented at the Summit, which included some suggestions that national academies and academicians can implement.

Establishment of the AASSA Special committee:


The inaugural members of the 'AASSA Special committee on women in science and engineering' are listed below.

1. Doe Sun Na (Korea) Chair / 2. Rohini Godbole (India) / 3. Farida Habibshaw (Malaysia) /
4. Jennnifer Graves (Australia) / 5. Eun Hee Cho (Korea) / 6. Arzum Gursan (Turkey) /
7. Azra Khanum (Parkistan) / 8. Shamima K Choudhury (Bangladesh) / 9. Anjana Singh (Nepal) /
10. Nadira Karuneweera (Sri Lanka) / 11. Ramakrishna Ramaswamy (India) (male member)