The 3rd AASSA Regional Workshop on
'Impacts and Mitigation of Climate Change in Asia and Oceania'


July 30, 2012
Vladivostok, Russia
Hosted by Far Eastern Branch of the Russian Academy of Sciences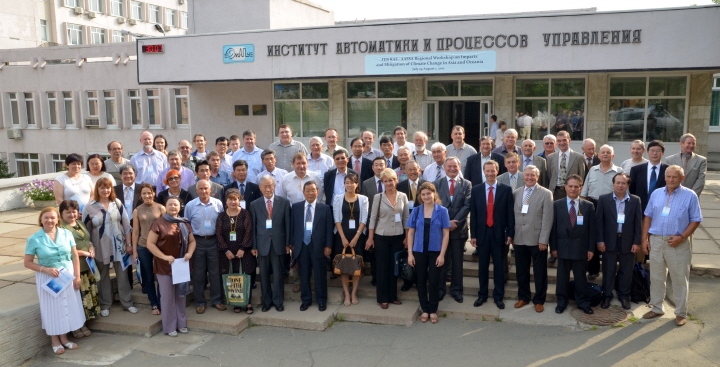 The Regional Workshop on 'Impacts and Mitigation of Climate Change in Asia and Oceania', hosted by the Far Eastern Branch of the Russian Academy of Sciences, and sponsored by IAP (the global network of science academies), AASSA (Association of Academies and Societies of Sciences in Asia) and Far Eastern Branch of Russian Academy of Sciences (FEB RAS) was held in Vladivostok, Russia on July 30, 2012.

The aim of the workshop, attended by experts from Republic of Korea, China, Vietnam, DPR Korea, Nepal and Russia, was to motivate stronger cooperation in the region by sharing the ideas and experiences in climate change, specifically, in Water Resources, Biodiversity and Ecosystem, World Ocean, and Sustainable Energy Development.

Participants, recognizing that the science, technology and innovation will play its crucial role in developing solutions for the climate change problems, agreed on several items including (1) climate change demands the new level of integrity of scientific community, (2) development and implementation of realistic and practical solutions for climate change impacts demands much higher level of confidence for agencies, industries, scientists and even civilians, (3) there is still a vital necessity for integrated and trans-disciplinary research approach to reduce climate change impacts, and (4) development of science and technology to enhance cooperation and mutual understanding in Asia and the Pacific are needed to find solutions to the climate change problems facing the region and society.