New President of KAST_Announcement_20160322.pdf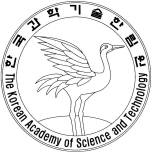 The Korean Academy of Science and Technology(KAST) is pleased to announce that the General Assembly of the Academy held in Seoul on February 26, 2016 approved Professor Myung Chul Lee, President of the Korea Armed Forces Capital Hospital as the 8th President of the Academy. He commenced his three-year term in office on 1 March 2016.

In the attachment you will find further information about the new President.